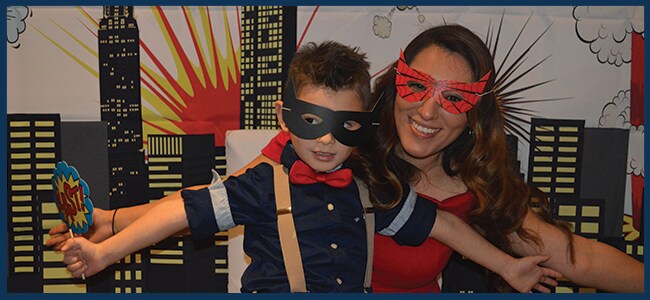 Ready to soar into an action-packed evening? Local crusaders of all ages and their mothers are invited to attend the 2018 Mother Son Superhero Dance, set for 4 to 7 p.m. Sunday, Feb. 11. Held at Maravela's Catering & Banquets on 4 Washington Ave. in Fox Lake, the dance is sponsored by the Grayslake Park District and your friends at Knauz Autopark are happy to be the sponsor of the night's DJ.

Naturally, participants are encouraged to dress up in their favorite costumes and show off their superhero pride. It is going to be a night full of adventure, plenty of food, dancing, taking tons of silly pictures in a photobooth and making sure that justice prevails over evildoers. Also, those who attend will be able to meet and get their picture taken with heroes — portrayed by Grayslake Park District staff members — like Spider-Man, Superman, Captain America and many others. Here at Knauz Autopark, we are proud to be part of such a wonderful event; especially one that honors the hard work that a mom does for the superheroes in her life.

Since space is limited, interested participants are asked to register for the 2018 Mother Son Superhero Dance no later than Sunday, Jan. 28. The costs are $18 for ages 2 to 7, $23 for ages 8 to 12, $36 for ages 13 and up and $36 for all moms. You can register for the 2018 Mother Son Superhero Dance online by visiting http://bit.ly/2miz68H. For more information, visit the Grayslake Park District website at http://bit.ly/2ChTzAR or find them on Facebook at http://bit.ly/2DChPC0. Don't forget to use the hashtag #KnauzInTheCommunity when you post about the 2018 Mother Son Superhero Dance on social media. So get your best cape on, find your utility belt with all of your gadgets and we will be waiting to take the fight to crime.