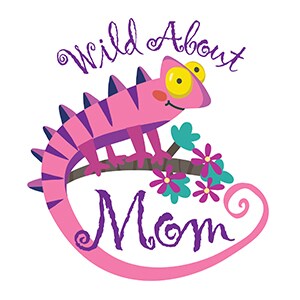 Are you looking to make Mother's Day Weekend a little more fun and maybe even get in touch with your wild side along the way? Our friends at the Mundelein Park & Recreation District will hold their "Wild About Mom" event Friday, May 11, from 6 to 9 p.m. Held at the new Dunbar Recreation Center on 888 Dunbar Road, our team at Knauz Autopark is proud to be a co-sponsor of this fantastic event. Take your mother and the whole family out for an evening that will feature a family-friendly dinner and a fascinating interactive reptile show with lizards, snakes and a whole lot more! Naturally, all the mothers will be treated with the special care that they have earned and will receive plenty of gifts and prizes. Here at Knauz Autopark, we are extremely honored to support this event because everyone's mother deserves recognition for her hard work and dedication to her family.
The "Wild About Mom" event is open to ages 3.5 and up, with tickets costing $15 for residents and $18 for non-residents. There are 34 openings left and registration ends May 4, so be sure to hurry and
sign up
. Our team at Knauz Autopark is excited to be #KnauzInTheCommunity for this event because it not only honors Mom in a unique and awesome way, but also promotes family togetherness and is sure to be an unforgettable evening. For more information about the "Wild About Mom" event, visit the Mundelein Park & Recreation website or find the event on
Facebook
. Don't forget to share any photos you take with us and we look forward to helping Mom meet a scaly new friend or two!