Together, we can maintain a healthy environment and combat the spread of COVID-19.
Updated 11/25/20
Dear Knauz Customers, 
We understand the current impact coronavirus (COVID-19) has had on our communities. Our hearts go out to the friends and families of those impacted. 
The health and safety of our customers and employees is always our most important priority. Review the resources below for more information about how our dealership is prepared to continue to provide the level of service you expect while mitigating additional risks associated with the Coronavirus. We also encourage you to take advantage of our 
At Home Services.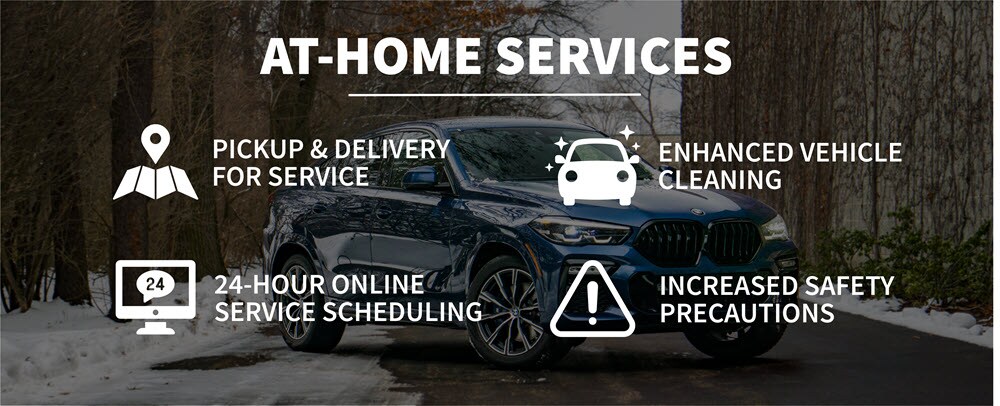 How you can properly prepare for a safe visit:
For your protection and the protection of our associates and other guests, please observe these guidelines published by the state of Illinois and the CDC:
Please refrain from visiting if you exhibit any of the symptoms as noted by the CDC. Symptoms include: cough, shortness of breath or difficulty breathing, or at least two of these symptoms: fever, chills, repeated shaking with chills, muscle pain, headache, sore throat, new loss of taste or smell.

Maintain physical distance between other customers and our associates. Stay at least 6 feet (about 2 arms' length) from other people

Limit who you bring into the dealership, particularly children.

Face coverings are now required as part of a visit. If you do not have a covering available, the dealership will provide a mask to you.
What Are the Knauz Automotive Group Sanitation Measures?
In addition to our regular cleaning schedule, we are taking steps to protect our community, including:
Increasing the number of times our dealership is cleaned daily.

Sanitizing high-touch areas frequently, including door handles, chairs, desks and phones.

Utilizing steering wheel covers, seat covers, paper floor mats and gloves for all delivery services.

Disinfecting our vehicles in high-touch areas like door handles, key fobs, steering wheels, and gear shifts.

Ensuring that all our employees are washing their hands frequently and using hand sanitizer in between washings.

Instructing any employee who does not feel well or is experiencing symptoms to stay home from work and encouraging customers who do not feel well to reschedule their appointments or speak with us remotely.
If you have any concerns about an existing service appointment, we would be happy to explain our TOUCHLESS SERVICE Option; please contact the store at 888-444-6058 for additional details.
Our website is a helpful resource for shopping and researching vehicles, finding service and parts information, and communicating directly with the dealership. We will also continue to offer vehicle pick-up and delivery services.
No matter the department you're looking to reach, we have staff available to answer your questions and assist with your needs. You can connect with a member of our team by phone, email or through our website.
On behalf of our dealership, thank you for being a loyal customer. Please don't hesitate to reach out as we remain dedicated to serving you for all of your automotive needs through this challenging time.
Sincerely, 
William Madden
President/CEO
Knauz Automotive Group